Top 9 Time Tracking Apps for Android in 2022
Do you want to know about the top time tracking apps for Android?
Android is the most used operating system in smartphones. It offers immense features and apps accessibility for its user. Whether it is personal use or professional purpose, we're getting more dependent on the small screen.
No offense, you cannot deny using a smartphone. You can use it as the best productivity tool rather than misuse it. Time tracking apps can assist you a lot for this purpose. Here, you'll find some of the best time tracking apps native to Android.
Lists of the best time tracking app for Android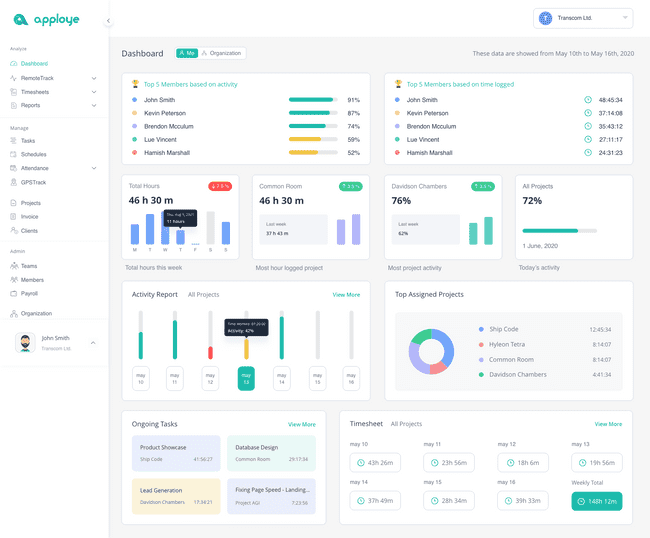 Source: Apploye
Apploye is one of the most promising time tracking tools for the Android OS. It is useful for office, remote and outdoor employee management. Along with tracking, it is perfect for team management and project management.
You can use it for GPS location tracker and geofencing as well. These features help to monitor the outdoor employees. Apploye provides you the best platform to grow your business on your mobile.
It is beneficial for-
Time tracking, offline tracking, and manual time entry, billable and non-billable hours tracking,
Organized dashboard to observe the performance of each member as well as project status,
Activity tracking with mouse and keyboard tracking, screenshots, apps, and URLs tracking,
Field track with GPS location tracker to oversee the outdoor employees,
Daily, weekly, bi-weekly, and monthly timesheet preview,
Attendance and leave tracking, scheduling, and duty shifting,
Project and task tracking, project budgeting, and progress tracking,
Member and client archive, payroll management, invoicing,
Team management and tracking, multiple reports,
The Android version of Apploye is very native and gives you flexibility. Apploye is a proper time management application for small businesses, startups, and large enterprises.
Pricing
Apploye Solo plan is $4 per user per month, $2 for annually paid
Apploye Standard plan is $5 per user per month, $2.5 for annually paid
Apploye Premium plan is $6 per user per month, $3 for annually paid
Elite plan is $7 per user per month, $3.5 for annually paid
Reviews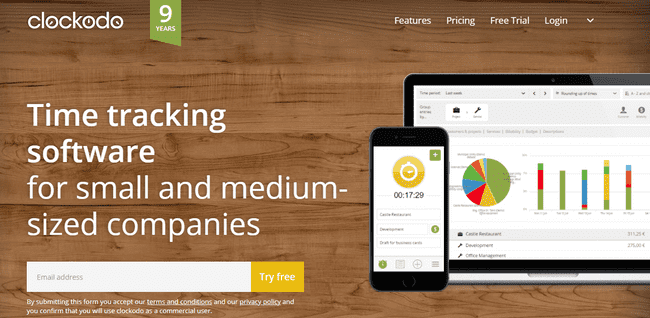 Source: Clockodo
Clockodo is a cloud-based time tracking app that is specially featured for Android OS. It is very suitable for individual purposes, small and mid-size business. You can get a detailed time analysis of your company.
The most useful features are
It has a different type of time tracker called Retrospective time tracking without a stopwatch.
The Clockodo stopwatch offers you a continuous countdown of your working hours.
It provides personal reports sorted into customer and employee. You can get the report by project or period.
It offers API, data import/export, timesheet, team calendar, attendance tracking, and others.
The android app is so much flexible that you can manage your work anywhere and anytime you need. It also facilitates you with invoices.
Pricing
$6.50 per user per month.
$3.50 per user per month from 11th employee.
Reviews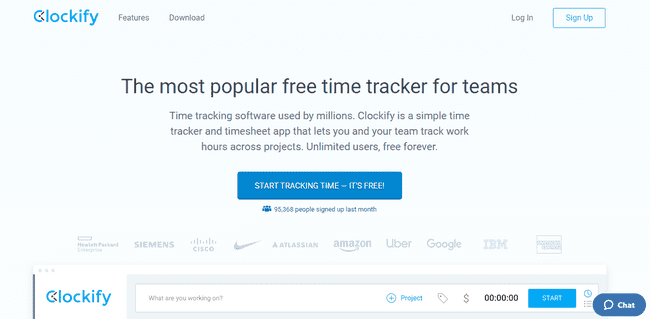 Source: Clockify
If you search for a free time tracking app for your Android device, Clockify would be the right choice for you. The features are especially beneficial for the individual and team. It is very easy to navigate.
It also offers
Time tracking with a stopwatch to measure productivity with the manual time entry system.
Timesheet to get a summary of the tasks and projects.
A graphical dashboard of the working hour.
The detail and weekly reports.
Projects and team management.
Target and reminders, time rounding, and time audit.
The free plan has so many features to meet the target you need to meet. It minimizes your distraction and increases your focus on work. On the whole, it is good software for your android.
Pricing
Free forever with simple features
Plus is $9.99 per month
Premium costs $29.99 per month
Enterprise is $9.99 per user per month
Reviews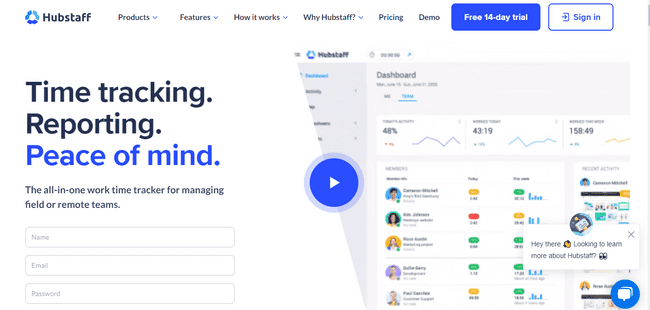 Source: Hubstaff
Hubstaff is specially designed for employee time tracking but not efficient for individual uses. This app offers to track hours and real-time employee location tracking. Along with automatic time tracking and payroll, it provides detailed reports. Furthermore, the time budgeting feature is tremendous. You can manage time aptly as the managers can set time limits for members.
They provide
Online timesheet with accurate precision
Employee scheduling and monitoring
Project budgeting and productivity measurement
Invoicing and payroll management
The best part of this app is the smartness of the payment process. It eliminates conventional payroll and invoicing. It can create it on its own and makes automatic payments via PayPal, Payoneer, or Bitwage as per the working hours and policies.
Pricing
Free for one user.
Basic is $7 per user per month.
Premium costs $10 per user per month.
Enterprise is $20 per user per month.
Reviews
👉 See our comprehensive list of Hubstaff Alternatives in 2022.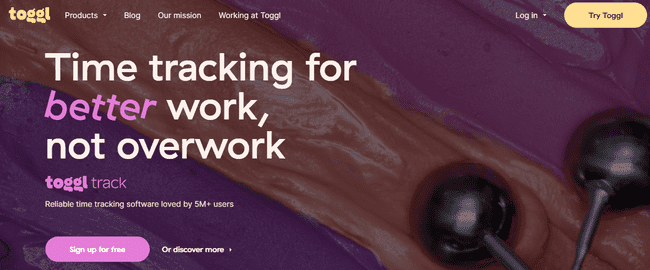 Source: Toggl
Toggl for Android is an intelligible time logging app that is structured to focus on one task at a time and, in turn, offers distraction-free operation. It has numerous cool features. The neat thing is that the progress reports and timesheets can be sent to either clients or upper management.
The features are-
Trouble-free time tracking
Billable and non-billable hours tracking
URL and apps tracking
Dashboards, alerts, tracking reminders
One of the fancy and useful features of it is the color-coded organization of projects. Moreover, the projects can be divided into subprojects. You can export any report into any format you need. Many third-party app integrations, real-time syncing, and offline operation without losing data have made this application reliable and comprehensive.
Pricing
Free up to 5 users
Starter is $10 per user per month
Premium costs $20 per user per month
Enterprise is customizable
Reviews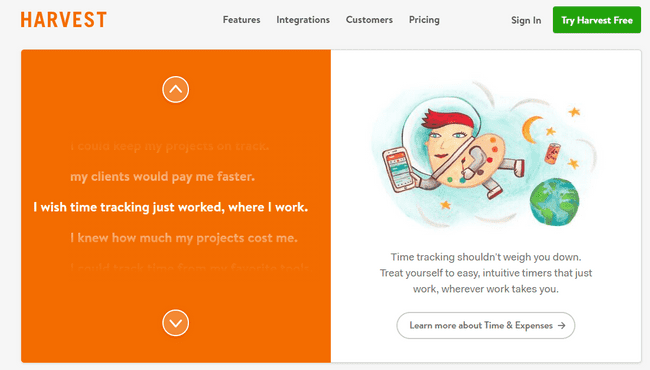 Source: Harvest
Now consider Harvest in the next line time tracker for Android. It promises to make timesheets likable and does an excellent job at that. The app provides real-time access to track, allowing you to stay on top of projects and budgets. The features are-
Time and expense tracking, offline time tracking
Billable and non-billable hours tracking with multiple hours tracking
Project tracking, scheduling, automatic reminders
You can create and share invoices online and get paid via different online payment systems such as PayPal and Stripe. Harvest integrates with more than 70 other work tools, so embedding it in your workflow isn't a problem.
Reviews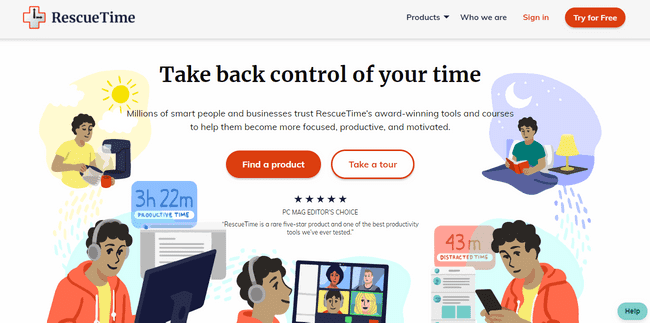 Source: RescueTime
RescueTime helps to take control of your business smartly, increasing focus and motivation. The main advantage of RescueTime is the distraction blocking along with the time tracking.
The more features are-
Automatic time, productivity, and document tracking that helps you to know about time utilization.
Smart goals, real-time alerts, and filters for productivity improvement.
Distractions blocker to minimize the time waste.
Daily highlights, weekly, monthly and annual reports, unlimited historical data
It is useful for the team looking forward to more engagement and output than before. You may understand how your mates utilize the productive time, their working patterns, and habits.
Pricing
Lite is free with basic automatic time tracking
Premium is $12 per month.
Reviews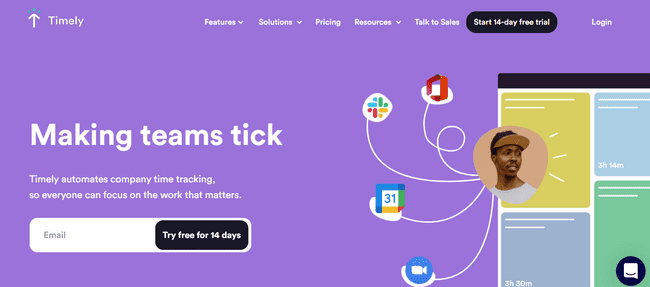 Source: Timely
Timely provides automatic time tracking for the company and team. It is user-friendly, fast, and gives accurate data. If you are in search of a real time tracking app for your Android, you can use Timely.
The main features are-
Automatic time tracking, billable and non-billable hours tracking, and timesheet management that is helpful to observe the time usage.
Project and team time management, task breakdown for monitoring project performance.
Automatic timesheet, real-time KPI tracking, activity tracking,
Integration with Jira, GitHub, Trello, etc.
Pricing
Starter $10 per user per month
Premium $18 per user per month
Unlimited $26 per user per month
Enterprise is customizable
Reviews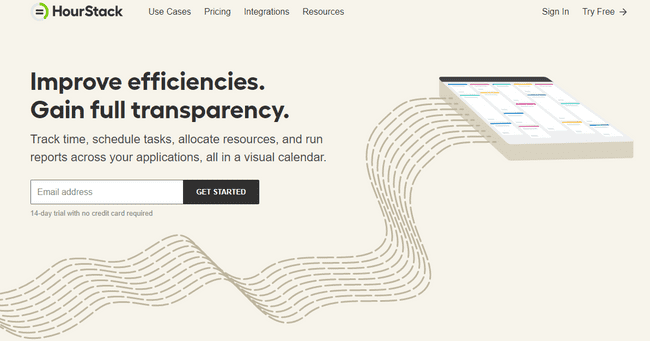 Source: HourStack
HourStack is a time management application to improve transparency and efficiency in the organization. It provides a visual platform for scheduling, time tracking, resource, task management, and reports.
The main features are-
Time tracking for internal team, individual and agencies,
Project and task management, project completion rate, billable hours for a project,
Alerts, invoicing, scheduling, shifting time, resource and workload management,
Bulk entry editing, labels, templates, reports,
Integration with Slack, Zapier, Trello, etc.
Pricing
Personal is $7 per month per user
Professional $15 per month per user
Enterprise is customizable
Reviews
👉 Read the related articles : Best time tracker for mac & time tracker for windows.
Which one is the best time tracking app for you?
Don't be confused. Just think about why you need of tracker. See the features and choose the best one. We are here to help you. Please let us know your review and experience in the comment section below.