Best Remote Working Software Tools You Need to Check Out
In 2020, the COVID-19 pandemic showed us how vital remote working software tools could be to manage all the remote working. Based on that experience, we have made a list of the best remote working software to select the perfect one for you.
Though remote work is more common nowadays than it used to be, it can be challenging without the right tools. Miscommunications, difficulties with time management, fragmented team communication, and countless distractions are not only the hindrances you might face while working from home. However, if you prepare yourself and your team with the right software toolbox, it can help your team be more productive and keep employee engagement high.
Here's our list of the essential tools for remote work from our remote working experiences. We categorized them based on their usages to help you understand what kind of software your team would benefit from. Let's dive straight into our list.
Project Management Software
A project management tool is the heart of remote work. It helps all the team members effectively organize work and manage tasks. Not all these tools are limited to collaboration, documentation, evaluation options, and planning/scheduling. All of them are extremely useful for visualizing the scope of a project and achieving work goals faster.
1. Asana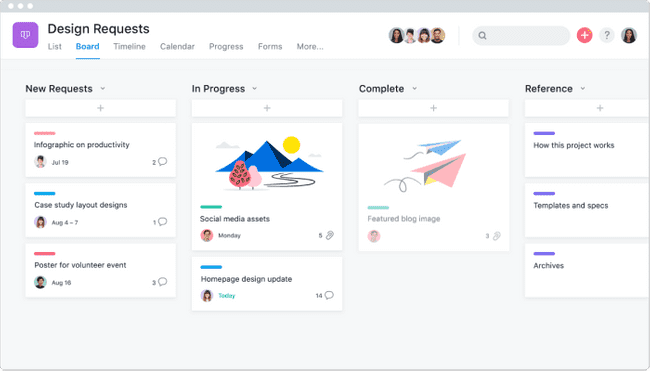 Asana is a cloud-based software designed to help teams manage and track their work. It lets you map out every detail of projects within a company, from setting timeline, tasks, and expectations for your team to produce detailed progress reports and explore the project's history.
Pricing: It's free for individuals and small groups (up to 15 teammates). You have to pay $10,99 per user/month (annual billing) for more than that number.
2. Notion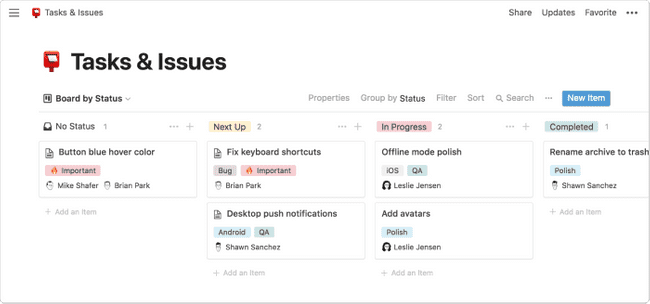 Notion is a mighty project management tool software and works as the all-in-one. It brings everything that employees need for managing projects together in one place with an extensive range of tools: a calendar, a tool for taking notes, a flexible drag-and-drop editor, a personal weekly checklist, and a knowledge base. All of them are to help your team plan and discuss projects, keep track of all ideas, and share information with colleagues.
Pricing: For individuals and small groups, it has a free plan with a few blocks you can add to your page limited to 1,000 and file uploads up to 5MB. For growing teams, the price is $8 per user/month (annual billing).
3. Trello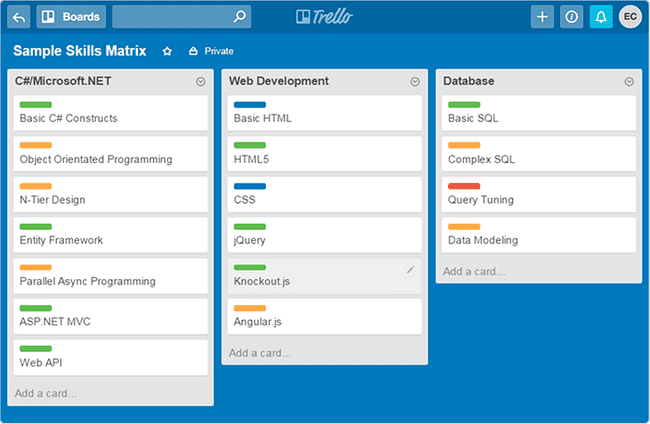 Trello is another web-based tool that is packed with powerful features for managing and controlling projects. Its specialty is its function of visualizing project tasks. The tool includes boards, lists, and cards that let you prioritize and organize your projects and track all their facets visually. Another specialty is that it has an easy-to-use mobile app, which is the perfect solution for the remote worker on the go.
Pricing: Free for personal use. Team plans start from $9,99 per user/month (annual billing)
4. YouTrack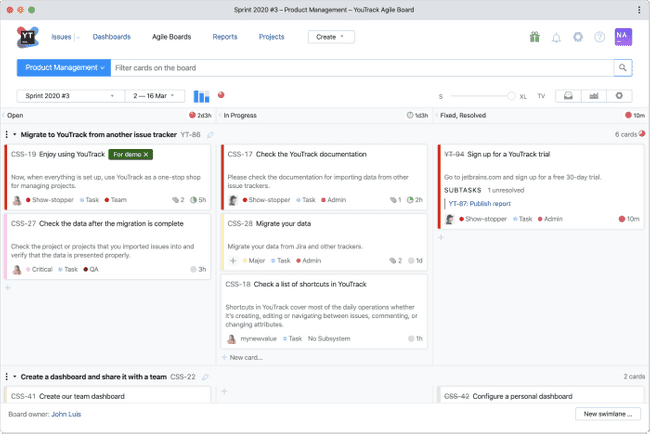 It is a browser-based issue tracking and project management platform specially created for developers and agile teams. It can let you track bugs and tasks, sprints, and plan releases, and create a workflow. YouTrack is the only issue tracking tool that can be customized so your issues will suit your project's specific needs.
Pricing: Free for individual and small groups of up to 3 members. For growing team members, the price starts at $4.16 per user/month (annual billing).
Communication Tools
When it comes to working remotely, one of the biggest challenges is communicational mishaps. Virtual teams need constant and precise interaction with all members. Thankfully, there is a huge range of modern tools that can let employees discuss tasks and projects in real-time wherever they are so that everything moves swiftly. Here are some of them:
5. Slack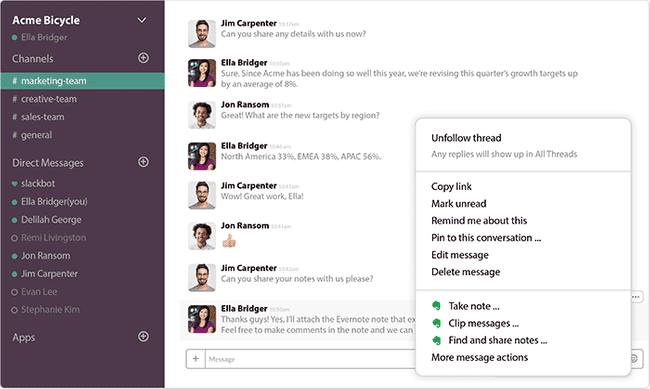 Slack is a business communication platform that lets you create several channels for various teams and add new members to multiple channels. Employees can share files, send instant messages, and start video calls. One of Slack's remarkable features is integrating many other apps and workflows, including support, sales, and ticketing.
Pricing: It has a free version that lets you host only 1:1 video calls between teammates and keeps a limited searchable history of past messages. The paid version starts with $6.67 per active user/month (annual billing).
6. Skype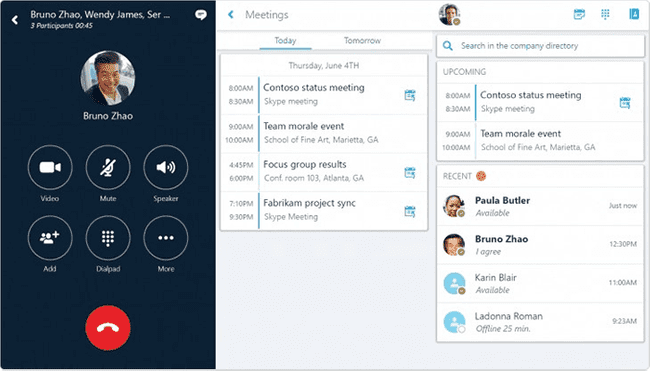 Millions of users use Skype daily to make video calls, screen share, send messages, and share documents. Everyone has their own personal Skype account, so if you don't want to invest in a communication tool for your organization, it can be a great way to keep in touch with your remote members.
Pricing: It is free to use, but certain Skype services like calling a phone or landline or mobile will incur a fee.
7. Rocket.Chat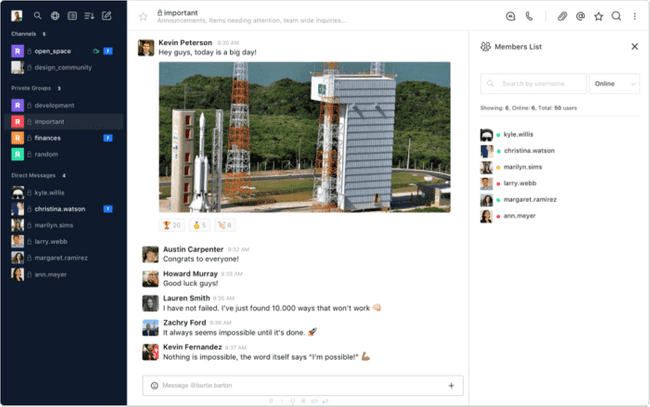 Rocket.Chat is one of the best open-source Slack alternatives where users can modify and integrate it with a large number of tools such as Gmail, Trello, Freshdesk, Dropbox, and Google Docs. In the Rocket.Chat, you can also host a chat room for your team members on your own server. This can provide additional security but requires a bit more technical skill.
Pricing: It has a free plan with a limited set of features. Costs from $3.00 per user/month with full features.
Web Conferencing Tools
Web conferencing software can be categorized as a communication tool. But the ones we have selected are designed explicitly for holding online meetings and provide advanced features for web conferencing like scheduling options and desktop sharing. These also can be used for training remote employees.
8. Zoom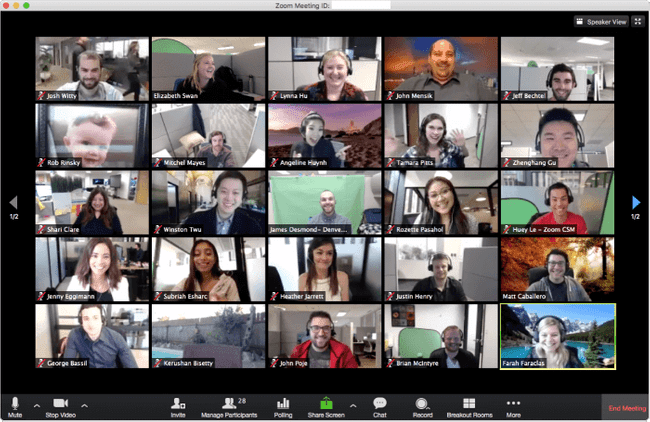 Zoom is a cloud-based tool that lets the team members discuss their projects and other works through video conferencing and chat. You can record the whole video conference as a full-sized video. Zoom also features conference calling with multiple users, meeting scheduling, and screen sharing.
Pricing: It is free for personal meetings. The paid plans start at $14.99 per host/month.
9. GoToMeeting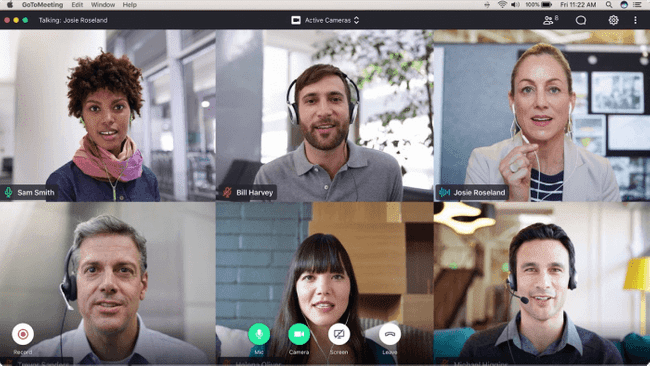 GoToMeeting is another web-based video conferencing tool. It's more like Zoom, which provides some features to make your meetings more interactive and productive. They include screen sharing, web audio, a dial-in conference line, drawing tools, and video recording. It also offers email and instant messaging. And all of these can be integrated with Microsoft Office.
Pricing: Up to 150 people it starts at $12.00 per month (annual billing)
10. Google Meet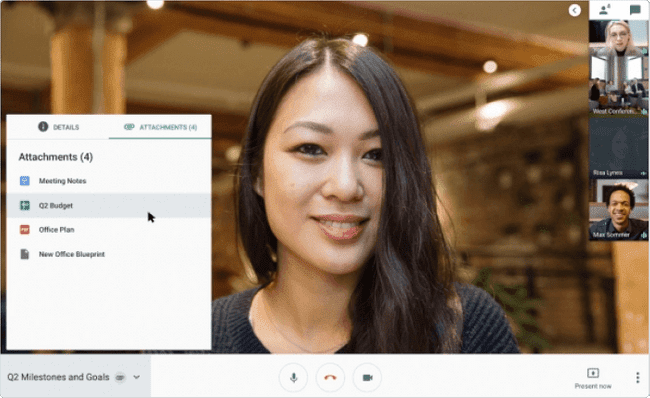 Google Meet is also a cloud-based collaboration took, which is part of G-suite. Whether you need to make a video call or voice call, chat, or send multimedia messages. G-suite makes any team collaboration super easy; it doesn't matter where your team members are or what devices they use.
Pricing: This service is sold within the complete G-Suite package. It is available through three service plans. The starting plan costs $6 per user/month.
Document Sharing and Collaboration Tools
The tools we have listed can help remote workers organize all of their data and files in one place and let them access around the clock from anywhere. They also let you view, edit, and work simultaneously on the same documents, which helps accelerate workflow.
11. G-Suite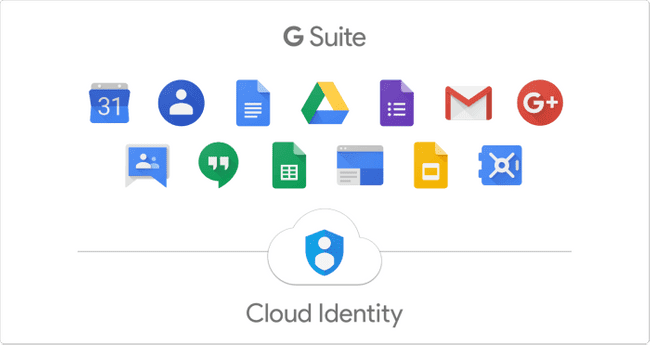 We've mentioned G-Suite while talking about Google Meet. Here we'll touch upon other services of G-Suite. These let you create presentations, worksheets, and notes with the added benefit of being shared and online all the time. You can work on documents with your teammates simultaneously over the cloud by simply giving them permission to edit or make it a 'view only' file and leave comments in real-time.
Pricing: Basic plan starts at $6 per user/month.
12. Confluence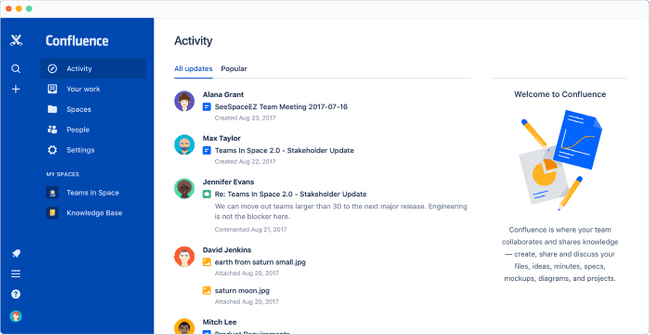 Confluence is also a document collaboration tool for teams, which can also serve as a knowledge base. It lets team members easily share and collaborate on spreadsheets, documents, images, and presentations and track every change and version made to a page. Users can pin comments on the shared files, add their feedback or suggestions and edit them right from their Confluence panel.
Pricing: The free plan provides up to 10 users, Community Support, and 2GB of storage. More than that number of teammates have to pay $5 user/month.
Remote Employee Training Tools
Yes, you can also train your remote employees online with the help of these web conferencing tools. Here are the tools that can assist you in training your employee remotely.
13. Moodle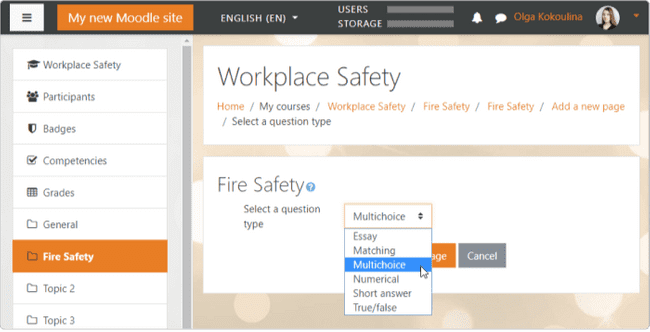 Moodle is an open-source, very flexible learning management system. It can be used to take online courses. It can also be extended with over 500 plug-ins for quizzes, assignments, grading, social learning, and certification. If you don't have any idea about LMSs, you will need specialists to help you manage and implement them properly.
Pricing: Free.
14. iSpring Learn LMS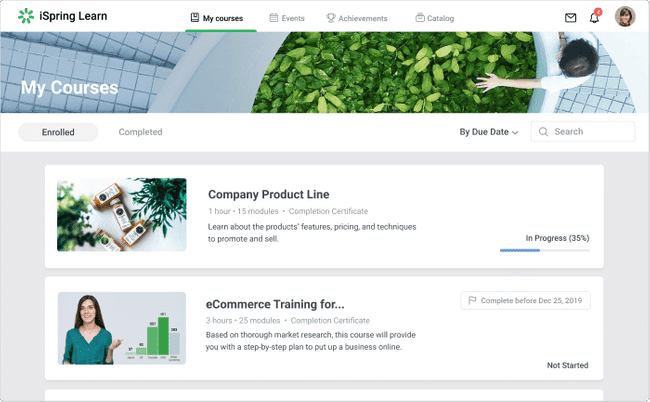 iSpring Learn is an easy-to-use LMS that allows you to manage corporate training without any knowledge of technical options. It's quite simple to load courses, deploy the system, generate reports, and create learning pathways. In addition to that, iSpring Learn has a powerful authoring tool—iSpring Suit.
Pricing: Pricing plans dependably on how many learners sign in to the platform per month. The basic plan for 100 learners/month costs $3.66 per learner.
Time Management Tools
Good time management is vital for remote workers. Using a planner and a time tracker, your team can keep tasks on track and avoid missing the deadlines.
15. Any.do
Any.do is the all-in-one productivity solution that includes lists, a calendar, reminders, and tasks and helps users strategize their schedules accordingly. It also has a mobile app that is easy to use and also very dynamic. The tool syncs seamlessly across all other devices, making to-do lists accessible everywhere.
Pricing: Most of the essential features are for free. The premium plan starts with $5.99 user/month (annual billing)
16. Clockify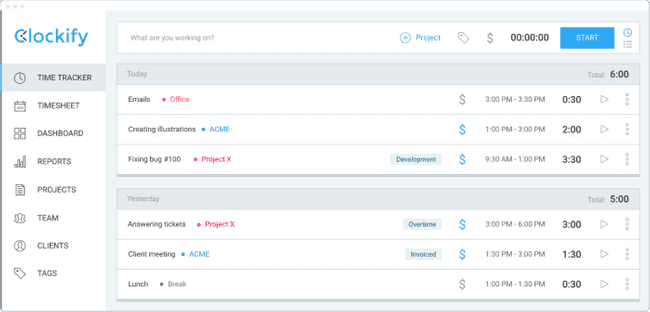 Clockify is a timesheet and time tracker app that lets your teammates track work hours across projects. You can manually enter your hours, track your time using a stopwatch, and mark time as billable. The software has a user-friendly dashboard that lets you see what your team is working on and where you spend time.
Pricing: Free plan includes unlimited core functionality with unlimited projects and unlimited users, but you can extend the tool with extra features by upgrading to a paid account, which starts with $9.99 per user/month.
17. Kickidler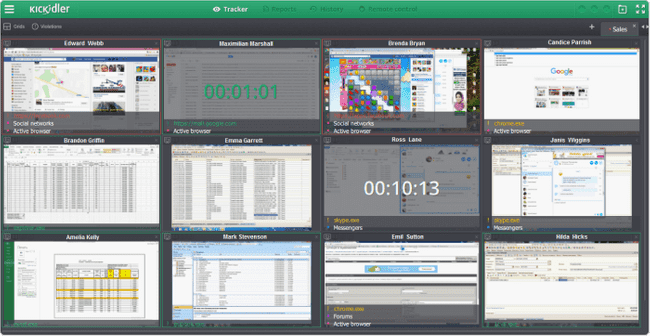 Kickidler is a real-time team member monitoring tool designed to increase your teammates' sense of dedication. It has a large number of options, including employee productivity analysis, efficiency dynamics, time tracking, an unlimited number of real-time screens, automatic notifications about employee violations, and the ability to record the history of actions on their computers.
Pricing: There are various pricing options. The full control of one individual computer during the entire year starts with $4.58/month.
Productivity Tools
Working remotely requires a high degree of discipline, organization, and planning to stay on task. To make it easier, you can accept bits of help from tons of productivity tools available on the market. There are various kinds of solutions that help one stay focused.
18. Focus Booster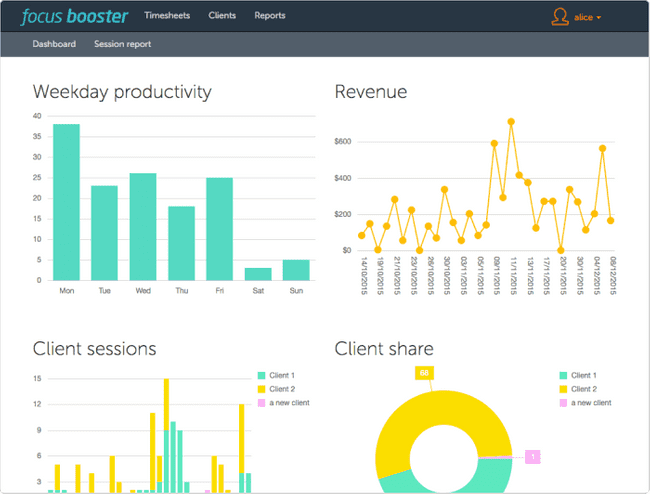 Focus Booster is a tool designed to empower you to stop procrastinating, track your time, and maintain focus on important things. Based on the experiment of the Pomodoro technique, it helps you get things done while also taking frequent breaks.
Pricing: There's a free trial that lets you use 20 Pomodoro sessions per month. The paid plans start at $2.99.
19. Forest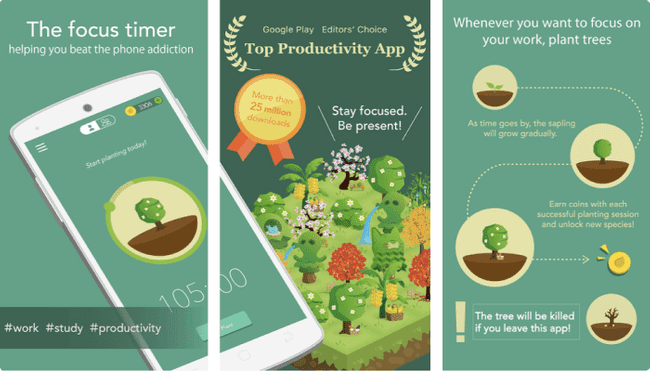 Forest is a mobile app that helps you stay away from your smartphone and remain focused on your tasks. The idea of this app is to build a forest where every tree represents a task.
Pricing: The app is free on the Google play store and $1.99 on iOS. It also offers a free extension for Google Chrome.
20. Brain.fm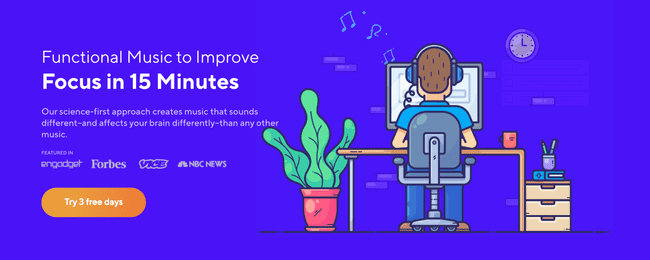 Brain.fm provides music specially designed for brain stimulation. There are various types of tracks to improve focus, relaxation, meditation, and sleep in a matter of 15 minutes.
Pricing: With unlimited access to Brain.fm for a month, start at $6.99.
In Conclusion
There are many more tools for remote work that can help your team productive and efficient, but it's impossible to list them all on one page. But we have mentioned some critical solutions in each segment that we used to maintain our remote team.
Which software made your remote working experiences smoother and more comfortable? Which tools you can't do without?