B2B Review Platform Grants Apploye With 2019 Great User Experience and Rising Star Honors in Time-Tracking Software Category
Here at Apploye, we measure our success by how well-received and useful our program is to our users.
Over the years, we have continuously strived to satisfy this metric which is why we're particularly proud to announce a collective validation of our efforts our time-tracking software has been recognized with the 2019 Great User Experience and Rising Star Awards from CompareCamp.
CompareCamp has helped many businesses find the right software solutions for their needs. Through their unbiased B2C and B2B review articles, they offer information about programs—both established and new—so that readers can find out if it is a good fit for them.
Our online time-tracking software at Apploye was designed to provide team leaders and business owners the tools to track the productivity of their members. We have equipped our software with tools for easy automation and verifiable productivity—successfully making it easy for our customers to maximize its use. Through this model, our users are able to enjoy two things within their work environment: transparency and efficiency.
We are truly humbled by the positive customer traction that has ushered these CompareCamp distinctions. This bolsters our drive here at Apploye to introduce upgrades for a more usable and robust time-tracking tool.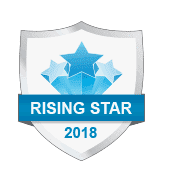 Award-Winning Features of Apploye
Apploye is equipped with robust features that merit us the awards given by CompareCamp. Simple yet packed with features, Apploye offers a time tracking tool for businesses to easily monitor their employees. By delegating these tasks, managers can focus on more crucial processes for reaching goals and improving your bottom line.
That said, here are the key features of Apploye:
Online timesheet – This feature simplifies tracking when and how your employees' time is spent. It also makes project management easier by breaking down a large project into smaller segments. You can then assign a specific task to a member individually. You also get flexibility in tracking time, whether you want to do it manually or automatically.
Employee scheduling – In addition to tracking your employees' working hours, it's also important to stay on top of shifts, absences and lates, and vacant shifts. This feature removes the time-consuming process of paperwork. Instead, you can monitor and communicate easily with your team regarding late attendance, missed shifts, vacation leaves, holidays and overtime hours.
Employee monitoring – With this feature, not only can you monitor your employees, but you also get visibility of your project's overall progress. You can see which apps your employees are using, know the location of remote employees using the GPS tracker, and record URLs visited by your employees. Furthermore, you get random screenshots with a 10-minute interval to get a glimpse of your employees' activities during work hours to see if they're being productive or wasting time doing things unrelated to their work (like browsing through their social media or watching cat videos).
GPS location tracker – Managing a remote team can be challenging. But with this feature, you can remove location barriers by staying connected and improving communication. By having a command centre for your team, you get insights for planning which areas you can improve. Accessible both on Android and iOS apps, you get an overview of remote teams' progress levels and monitor employees' whereabouts and locations.
Apploye Roadmap
An insight into your project's progress enables you to encourage your team to improve productivity and efficiency. And Apploye is packed with all the essential features to do so. But we don't stop there. We're continuously working on features to further improve our tool and help businesses optimize their processes.
With that, here are what's in store for the future:
Payroll management
Invoice management
Project budgeting
Timesheet approval
iOS app
Geofencing
More reporting
More integrations with popular third-party applications
Apploye Pricing
Apploye's powerful features are accessible to businesses regardless of their budget. It's because our software comes at an affordable price. There are three pricing tiers depending on your needs:
First off, the Unmonitored plan costs $3 per user per month. This comes with core features such as time tracking, employee scheduling, online timesheet, project budgeting, and project and task management.
If you want to unlock more monitoring visibility, opt for the next plan: Monitored. The price is $6 per user per month. All features of the Unmonitored plan are included. In addition, users also get activity levels monitoring, screenshots, apps usage tracking, URL tracking and GPS location tracking for remote teams.
Finally, larger organizations that need advanced features and more customization can check out the Enterprise plan. It comes with all the features in the Monitored plan. Moreover, it has advanced custom reporting, custom roles and permission, and custom implementation. VIP priority support is included as well. For the price, getting in touch for a quote is required as pricing will depend on your business needs.