The Top 11 Toggl Alternatives in 2021
Find the best Toggl alternatives and their features, pros, cons, and reviews. Improve your productivity with time tracking software and get an in-depth view of these alternatives.
You might hear about Toggl is a simple time tracking app with a robust reporting feature. It is the right stuff for the freelancers and small teams to take their business into the next level. But sometimes it needs to know Toggl alternatives for a better experience.
In this article, we are going to cover the top 11 Toggl alternatives. So, stay with us until the end. We can assure you are going to grab the right product for your job.
A short review of Toggl
Toggl is an extensive productivity hacker with simple time tracking along with comprehensive and robust reporting. It covers some advanced features like managing team dashboards, calculating profit vs. labor costs, email reminders, and others.
The basic features of the Toggl are a one-click timer, reporting, project dashboard, billable rates, manual time entries, and calendar integration. It has over 100 integrations.
This app is intuitive for your mobile or desktop. If you don't need to use the app in your device, go for the browser extensions (Chrome, Firefox).
If you want to learn more about Toggl, you can read our article about complete Toggl review.
The best factors of Toggl
The simple time tracking system tracks the working hours efficiently with an auto timer or the start/stop app. You can track your time project-wise. You can manually enter your time if you need it. There is also a bulk edit option.
It tracks the websites and programs you run with the complete records. You can get a review on which sites you give most of the time or the least of your time.
It has an excellent reporting feature. The in-depth reports support to export the information. To check the real history of employees, you can apply the Time audit. It will block the suspicious entries.
The project management is pretty cool with Toggl. The project dashboard contains the complete overview and status of your ongoing projects.
The downside of Toggl
Though it can manage to track and provide valuable reports, you can get upset with its monitoring system.
It has no payroll and invoicing support. It is pretty much essential to have payroll management for such good tracking software.
The customer support is disappointing if you need them for any urgencies.
It is expensive to use. You can not deny the high price while choosing this app.
The alternatives of Toggl
We will cover the following alternatives fo Toggl.
Apploye
WebWork time tracker
TimeLive
Rescue Time
TimeCamp
Beebole
Timing
Journyx
Time Doctor
Clockify
Tick
Let's go for the details of each app.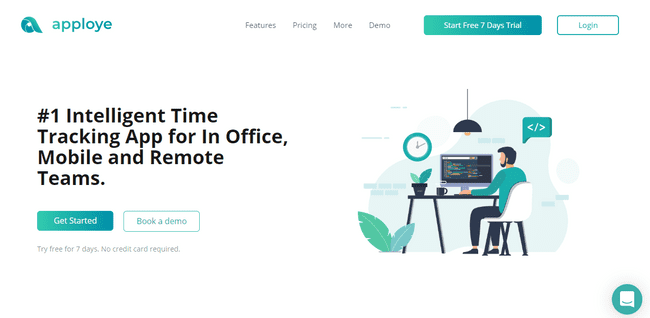 Source: Apploye
The team of Apploye consistently put their maximum effort to make this app more easy, user-friendly, and intuitive. Apploye is unique for simple time tracking, precise productivity analyzing, and perfect employee monitoring.
It can be implemented for regular office employees, freelancers, outdoor employees, and remote workers. It can be a good option as one of the Toggl alternatives for providing a better tracking and monitoring system.
Key Features
Time tracking- automatic tracking, manual time entry, offline tracking.
Online timesheet- comprehensive timesheet on a daily, weekly, and monthly basis.
Employee monitoring- activity tracking, screenshots, apps, and URLs tracking.
GPS tracker- tracking the attendance of outdoor employees, location tracking.
Employee scheduling- easy and fast planning, shift scheduling, vacation tracking.
Payroll- payment in hourly rate or a one-time payment.
Project and task- project and task-based time tracking, and project progress mapping.
Deployment- Windows, Android, macOS, Linux, and Chrome extension
Pros
The app is intuitive and straightforward that you don't need to put extra effort to understand the process.
You can avail of real-time data in a very organized way that is necessary for your organizational purpose.
Use the employee scheduling feature to synchronize among office employees, remote workers, and freelancers.
You can monitor all employees with all the essential monitoring features and observe each of the employees precisely.
Cons
It has no iOS version.
It has very limited integrations.
Pricing
Solo: $4 per month per person.
Standard: $5 per month per person.
Premium: $6 per month per person.
Elite: $7 per month per person.
Reviews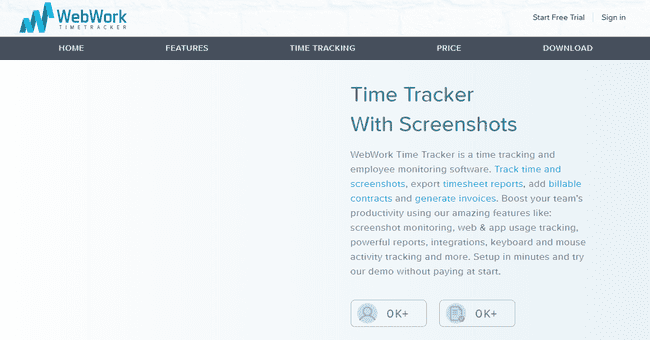 Source: WebWork
WebWork time tracker provides you a comprehensive understanding of the productivity of your team at the workplace. It has a task management system that includes task-based time tracking, screenshots, apps tracking, and mouse and keystroke calculator.
All these data are used to generate real-time statistics and graphs as proof of your work. It is a great tool to maintain professional workflow and run the business efficiently.
Key Features
Time tracking- accurate tracking with manual entry, billable hours calculation.
Employee monitoring- screenshots, apps, and browsing history tracking, activity monitoring.
Reports and billing- timesheet, activity, statistics, task, invoice, apps and URLs usage reports
Integrations- Zapier, Asana, Github, Zira, Basecamp, etc.
Deployment- Windows, macOS, iOS, Android, and Web
Pros
The application is affordable for the individual and small size team.
The app is rich in features, and client management is easy and fast.
The reports and invoices are pretty comprehensive.
Cons
It does not offer local time-based tracking. Users may have face problem for time mismatch.
It counts 'time out' only after 7 minutes. If one watches office-related videos for a long time, it will count as inactive.
There is no alert for idle time, and the employees can delete screenshots without having administrative permission.
Pricing
It costs only $2.99 per user per month.
Reviews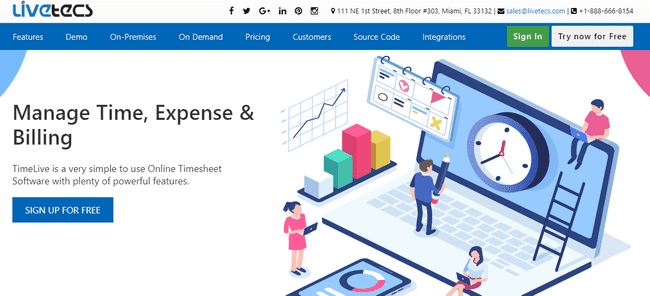 Source: TimeLive
TimeLive helps to track expenses and employee's performance with insightful time tracking and timesheet. You can manage your employees from anywhere. This online web-based tracker allows you to record information, manage expenditure, and automate approval.
The smooth and straightforward interface earns great user satisfaction for flexible and customizable features and services.
Key Features
Time tracking- automatic tracking, time off, offline tracking,
Expense tracking- expense entry view, billing, and invoicing,
Timesheet- employee timesheet, professionals-consultants timesheet
Project management- project time tracking, budgeting,
Integrations- Paypal, Asana, Github, Zira, Basecamp, etc.
Deployment- Windows, Android, and Web
Pros
It is a smart tool to track expenses for each task.
The interface is clean to use.
It makes it easy to create billable hours.
Cons
Suitable for a small team, but extensive team handling may cause trouble.
The customization is hard.
The software is a little bit buggy.
Pricing
Standard costs $3 per user per month
Premium is $200 per month for 50 users
Enterprise is $400 per month for unlimited users
Reviews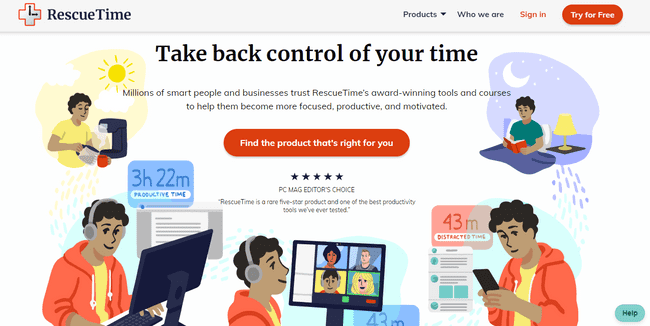 Source: RescueTime
RescueTime focuses on distraction management, along with time tracking. You can improve your day to day life and increase productivity by blocking all kinds of distracting elements or sites.
The full automatic time tracker tracks your working hours, apps, and URLs. It has insightful reports to review your working patterns, find the time sinks, and motivate you to work better than before.
Key Features
Time tracking- automatic tracking, offline tracking.
Monitoring- apps and site tracking, alerts, activity monitoring.
Reports- timesheet, daily highlight, productivity, and team reports.
Integrations- IFTTT, Slack, Zapier, Google Calendar, etc.
Deployment- Windows, Linux, Android, Mac, iOS, and Web.
Pros
It has a focus timer that enables you to block all distracting sites while using the timer.
You can set goals to increase productivity.
The productivity score and in-depth reports are very much useful.
Cons
It has no manual time entry option though it is a fully automated software.
It is better for self productivity analysis but not sufficient for team productivity.
Employee monitoring needs modification.
Pricing
Lite is free.
Premium is $9 per user per month.
Reviews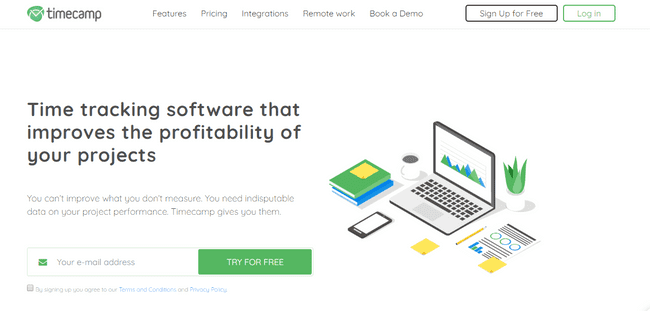 Source: TimeCamp
Timecamp provides a simple and powerful time tracking tool for professionals who want to be high on their platform. This app is suitable for freelancers, individuals, small and large enterprises.
You can simplify your job by its automatic mode. It has all the necessary project and employee management features. Be on the same page with your mates and enjoy work.
Key features
Time tracking- one-click visual time tracking, billable hours tracking, graphical timesheet
Invoicing- automatic invoices based on hours, notification on client views, payment gateway
Attendance and time-off- absence and holidays analysis, timesheet approval
Integrations- ActiveCollab, Asana, Basecamp, Breeze, etc.
Deployment- Windows, Linux, Android, Mac, iOS, and Web.
Pros
It has an advanced time and expense tracker that simplifies the work.
It has a free plan for one person and cost-effective for the organizations.
The desktop and mobile versions are fast and swift.
Cons
The reports should be comprehensive.
The UI is a bit complex to use.
The Linux version needs modification.
Pricing
Free for solo users.
The basic is $5.25 per user per month.
The pro is $7.50 per user per month.
For the enterprise, contact with the vendors.
Reviews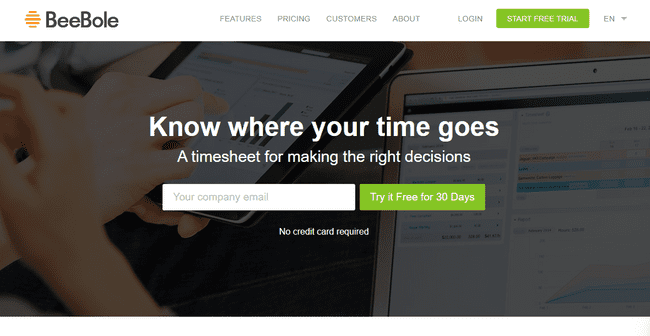 Source: BeeBole
Beebole is a flexible time tracking software to track the projects, tasks, and clients. It fits for all types of small and big companies. It has API to integrate with the billing and ERP tools.
You can get an insightful managerial overview of your business with a customizable dashboard and reports. It has the vision to improve performance, trust, and transparency in work.
Key Features
Time tracking- multilingual, multidevice and multicurrency time tracking, attendance, and absence tracking,
Timesheet- timesheet approval, reminders, and rewards, customizable reports,
Payroll- budget tracking, invoicing, cost control and profitability reports,
Integrations- GSuit, QuickBooks, etc.
Deployment- Windows, Android, Mac, iOS, and Web.
Pros
The data management and export system is amazing.
It provides a wide range of customization which makes it user-friendly.
The interface is native, clean, and simple.
Cons
The calendar integration is complex.
The API needs some improvement.
It has a lack of proper mobile app and some advanced features are missing.
Pricing
It costs $5.99 per user per month.
Reviews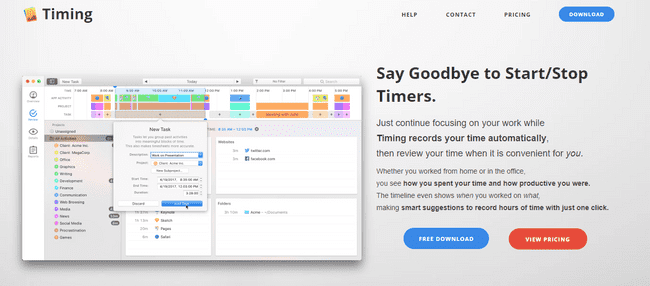 Source: Timing
Sometimes we forget to start our tracker. After passing a long time, we would realize that we have missed starting our timer. It is a quite common incident for us. The team of Timing gets more serious about this issue and develops timing without any kind of on/off option.
It is an automatic tracking system and provides a smart review of how productive you are in the whole working hours. You can use the simple drag-and-drop option to ease your work.
Key Features
Time tracking- automatic time tracking, manual hours entries,
Monitoring- activity tracking, screen time, document-based tracking,
Reports- timesheet, sophisticated reporting,
Integrations- Zapier, calendar integration, etc.
Deployment- Mac, iOS, and Web.
Pros
It can identify the blocking time automatically.
The automatic task categorization and colored timeline are amazing.
The productivity statistics and scores are easy to observe.
Cons
It is expensive for solo users.
Timezone support and offline tracking are unavailable.
It may record the private time that may hamper your privacy.
Pricing
Productivity costs $4.5 per user per month.
The most popular, Professional is $7 per user per month.
The most powerful, Expert is $10 per user per month.
Reviews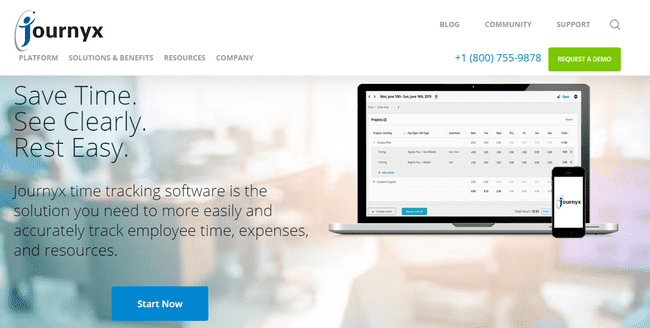 Source: Journyx
Journyx provides streamline timesheet, expense tracking, and resource management. It is beneficial for tracking billable hours, client billing, and employee tracking. You can estimate the project budget, allocate resources, oversee the project status, and schedule projects for capacity planning.
It is an excellent solution for the mid to large volume business organizations. You can get control over time, project management, and employee productivity with Journyx. It can be a great alternative to Toggl.
Key Features
Time tracking- time tracking by projects or clients, billable hours tracking, absence tracking,
Expense tracking- project budget tracking, billing, automatic payroll,
Project monitoring- project planning and forecasting, project status checking, project cost estimation,
Integrations- HRS, Sage 100, Paychex, Microsoft Dynamics, etc.
Deployment- Windows, Android, Mac, iOS, and Web.
Pros
The time tracking for clients and expense tracking is simple.
Project management is compelling.
The comprehensive employee timesheet is excellent.
Cons
The interface is not smooth enough for the new user.
The quality of reports needs improvement.
The dashboard is required to be more organized.
Pricing
The price is negotiable with the owner.
Reviews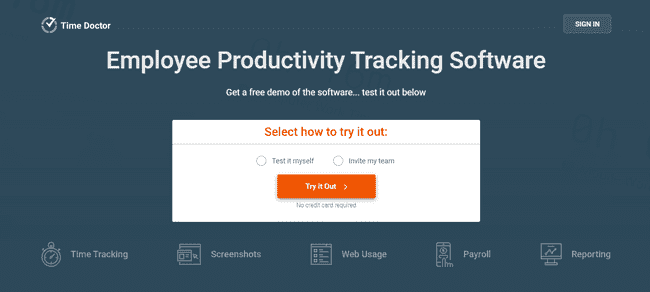 Source: Time Doctor
Time doctor can be one of the best alternatives of Toggl. It is not only an automatic time tracker but also helps to increase the focus and productivity of the employees. The features are extensive and advanced for the users which provides a comfort room for work.
The timesheet analytics, monitoring, comprehensive reports are useful for every organization. It helps to remove the distractions with the alarm and notifications.
Key Features
Time tracking- automatic time tracking, project-based tracking,
Employee monitoring- video recording, keyboard and mouse activity tracking, screenshots, app, and web tracking,
Reports- activity, productivity, time, app and web used reports,
Integrations- Jira, Trello, Asana, Zoho, Slack, etc.
Deployment- Windows, Linux, Mac, Android, iOS, and Web.
Pros
It gives a pop-up notification if anyone would waste time or sit idly.
The reports and productivity analysis features are very helpful.
The reports are very comprehensive and can be exported to CSV or XLS format.
Cons
It is more fitted for the team than the individuals.
The customization of service needs improvement.
The mobile version needs more renovation.
Pricing
Basic costs $7 per user per month.
The Standard is $10 per user per month.
Premium costs $20 per user per month.
Reviews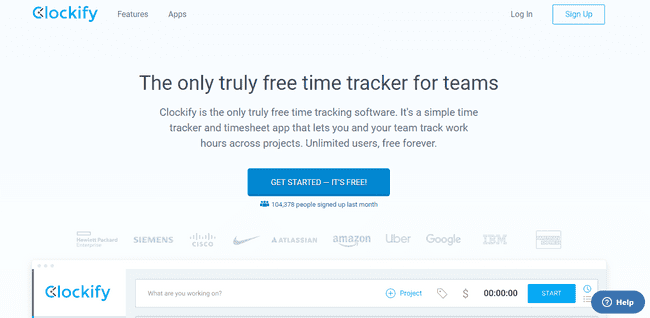 Source: Clockify
Clockify plays like a game-changer for the individuals and start-ups in the field of time tracking and productivity analysis. You can consider it as one of the most effective Toggl alternatives.
It is easy and flexible. The free version of this app is sufficient enough to run the business smoothly. You can improve your workweek, project profitability, and team management with Clockify.
Key Features
Time tracking- start/stop timer, manual time entry, project time, and billable hours calculation,
Reports and timesheet- timesheet template, activity reports, breakdown reports,
Projects- project estimation, review status, and project rate setting,
Team management- attendance, activities tracking, team rate setting,
Integrations- Trello, Asana, Google Calendar, Todoist, etc.
Deployment- Windows, Android, Mac, iOS, and Web.
Pros
The free version is quite robust for the user.
The interface is simple and easy to set up.
The reports are very detailed and extensive.
Cons
The mobile application is complex to use.
The idle time detection needs modification.
The offline support should be updated.
Pricing
The basic version is free. The paid version adds extra features to the professionals.
Reviews
Source: Tick
Tick cares for your time and money. So, it gives an intuitive time tracking system in a reasonable budget. You can use the tracking system anywhere and anytime. It helps you to use your time as an inventory and hit your goal within your time.
You can observe your budget in real-time, check your updates within seconds, run the timecards. Be on track and budget with Tick.
Key Features
Time tracking- simple time tracking, timecards, running timers,
Budget- project budget, budget feedback,
Reports- time reports by client or person,
Integrations- Quickbooks, Basecamp, Trello, etc.
Deployment- Windows, Android, Mac, iOS, and Web.
Pros
You can observe the details time used by individuals or teams.
The manager can easily understand the project budget and follow the breakdown of hours by people or tasks.
The feedback keeps every member to be focused and on track.
Cons
Though it is beneficial for time tracking and budgeting, it does not perform better for other functionalities like employee monitoring and scheduling.
The reporting system has some lacking.
The mobile app needs some modifications.
Pricing
1 project is free.
10 projects cost $19 per month
30 projects are $49 per month
60 project cost $79 per month
The unlimited project costs $149 per month.
Reviews
Any app of the Toggl alternatives you want to move on?
Please let us know which app you choose from the list as the alternatives of Toggl. If you have any better suggestions, feel free to comment.
We love to get feedback from you. Share your experience with Toggl, or any other app listed above.